NEW THIS MONTH:
SMART IDEAS Summit
RECORDINGS AVAILABLE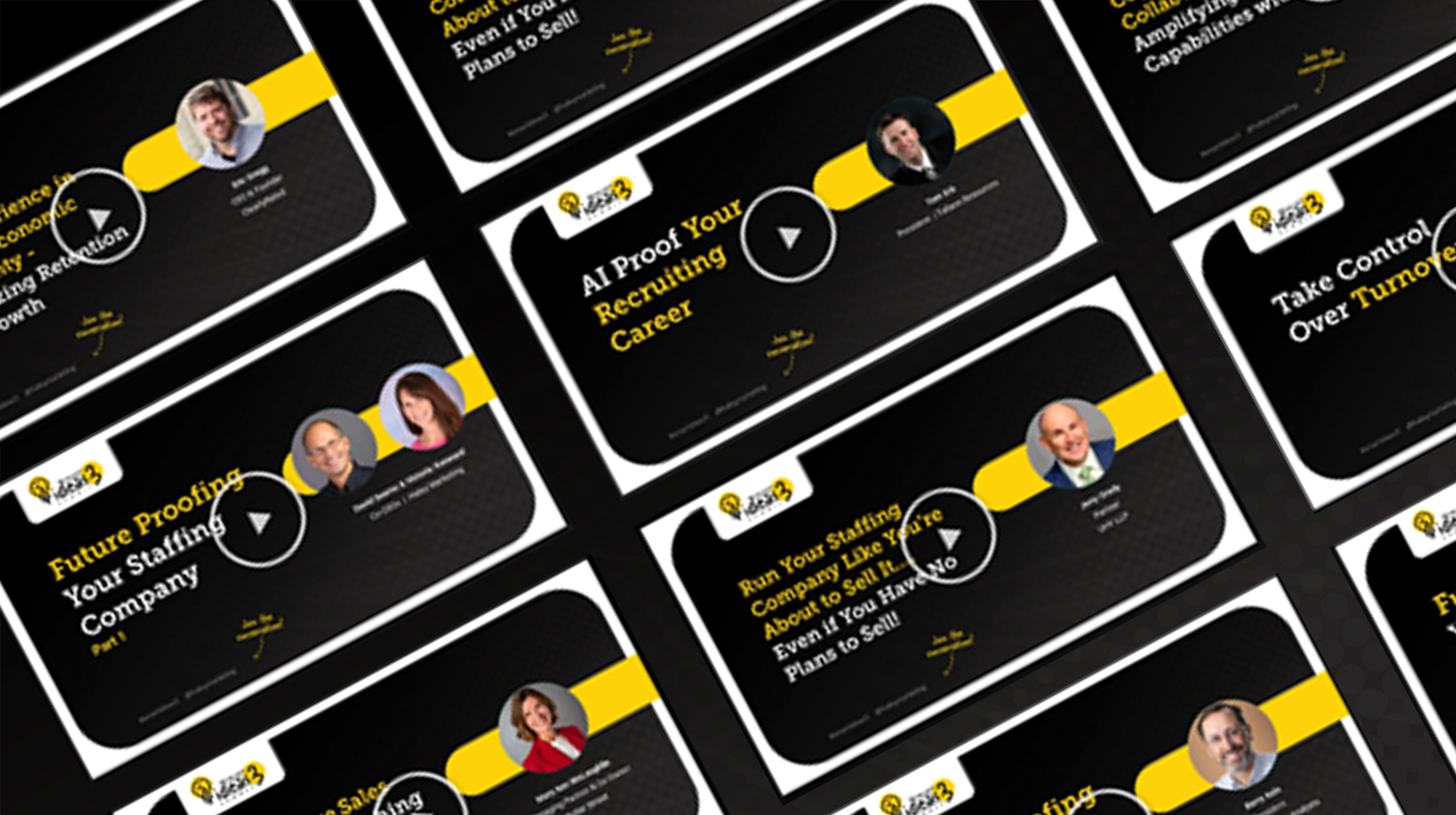 The SMART IDEAS Summit 3 recorded sessions are here!
Access all 14 sessions, including talks from Barry Asin, Tom Erb, Mark Winter, Eric Gregg, Mary Ann McLaughlin, Jason Leverant, and Jerry Grady.
Watch any session, and share with your team, for free and on demand!
2023 Staffing Industry Sales Survey: What's Working Now?
Your voice matters.
We're conducting a national survey of staffing industry professionals to determine which tools and techniques work the best and deliver the highest ROI in today's market.


Give us 9 minutes to take the survey, and you will be the first to receive the results.
*Your responses will be kept completely confidential.