Content marketing is nothing new; it has just evolved.
Once upon a time, there was a form of marketing that educated buyers and helped solve their problems. No cold calls, no billboards, and no banners ads; just relevant information that resonated with buyers.

It's called content marketing, and it's been around for a LONG time. Thanks to the great minds at Content Marketing Institute, we have been able to compile a history of content marketing dating back to 1895.

Here are six moments in history that teach the benefits of content marketing to business owners: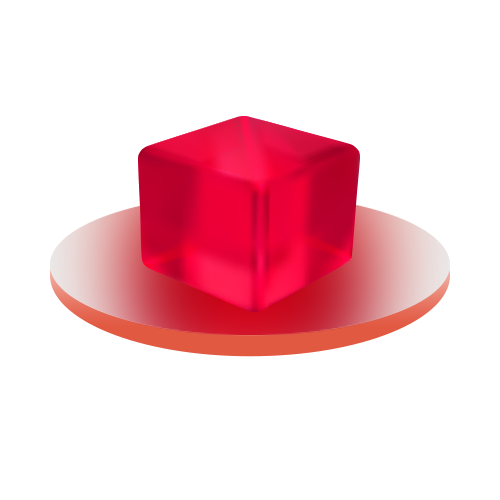 Back in 1904, Jell-O was a new brand that had trouble breaking into the competitive dessert market. Instead of spending money on advertising, Jell-O decided to create a piece of content for their targeted consumer.

Jell-O created a dessert recipe book for stay-at-home mothers. They distributed these recipe books at supermarkets across the country. The recipe book was branded, but did not use any sales language. It simply provided dessert recipes that all contained a new ingredient, Jell-O.

When the mothers were deciding what to make the family for dinner, they picked up the recipe book and started purchasing the necessary ingredients.

By 1906 Jell-O had brought in $1 Million in revenue.
In 1987, LEGO launched Brick Kicks Magazine, a print magazine full of games, puzzles, comics, and building challenges. The magazine is still in production today as LEGO Club Magazine.

The monthly publication provides exclusive content including building step guides, creations by LEGO fans, and contests. While some may see LEGO Club magazine as a fun magazine for kids, it actually is an integral part of the LEGO customer engagement strategy.

With over 4,000,000 LEGO club members via magazine and online, LEGO has an owned audience they are able to connect with on a regular basis. By producing a piece of monthly print content, LEGO is able to encourage members to engage with their brand online and in stores. They have developed a dedicated audience that, in turn, produces sales for the company.

You don't think thousands of kids begged their parents for the latest LEGO box set after going to see the LEGO Movie in early 2014?
HaleyMail was the first email marketing content solution for the staffing industry. Staffing firms across the country were able to offer web-based content to both employers and job seekers.

The email solution taught employers how to use staffing more strategically to control cost, enhance productivity and manage employment liabilities. And it showed job seekers how to simplify their job search and better manage their careers. Every month HaleyMail offered innovative new ideas, but the content was never geared towards sales, only education.

By consistently offering useful content, staffing firms positioned themselves as local experts and a go-to source for job search and hiring information. The companies that used HaleyMail were able to differentiate their services, more effectively nurture client and candidate relationships, and improve sales productivity. As an example, one staffing company managed to increase their call to appointment ratio to more than 44%.


In 2006, two of the world's largest brands put their heads together to map your runs and track your progress over time. Nike and Apple were able to combine the technology of running shoes with the technology of an iPod to create the Nike+ Sports Kit.

The Nike+Sports Kit was created to record distance and pace of your run. You are also able to use the iTunes software to view your running history. By combining the two technologies to create a tool, Apple and Nike were able to tap into each others market.

Apple products now appealed to runners across the world, and Apple users that run were attracted to Nike products. By creating a tool that provided value to their audience, Apple and Nike were able to expand their market and increase sales.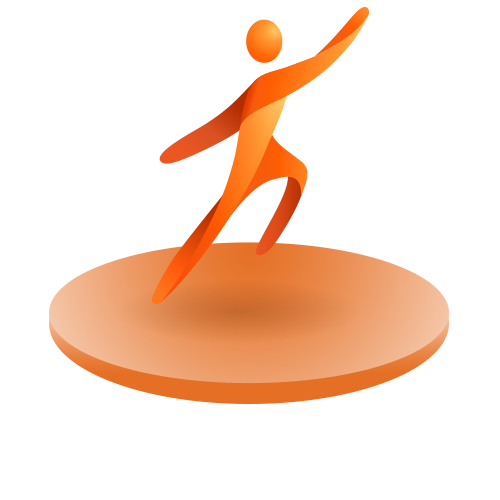 Blog writing goes mainstream. Blogs were introduced in the early 2000s as an easy way for anyone to share their thoughts. Initially adopted by tech experts and political pundits, blogs were a fringe content development and distribution tool for many years.

With the advent of Google's Penguin and Panda algorithm updates, and the explosive growth of Facebook, Twitter and LinkedIn, blogging became a more essential sales tool. Companies that wanted to rank well in searches needed to produce fresh content on a consistent basis, and sales people that wanted to network on social media needed content to share.

For staffing firms, blog content becomes an ideal complement to the traditional sales process. Using a blog, staffing firms can easily produce weekly articles that are an asset to the company, and these articles can contain text, graphics, video, slideshows, and more. By using a blog, even the smallest staffing firms can optimize their websites, position themselves as industry experts, and provide sales people with an easy way to connect and nurture relationships online.

On average, staffing firms producing just one blog post a week saw an increase of 250% in targeted traffic to their website.
What does the future hold? Content marketing may be a new buzzword, but it's not a new practice. Educating and delivering value to an audience is a time tested and proven way to attract customers.

Looking to the future, staffing firms of all sizes are going to need to manage content creation more strategically. Content creation has become (and will continue to be) an essential activity--just like making sales calls or recruiting.

Content is also an asset--an investment that can pay dividends for years to follow. However, staffing firms need to carefully think about what those content assets should look like and how to develop their content most cost-effectively.

If you are looking for a place to start your content strategy, here are five steps:


Define your content marketing goals.
What are you trying to accomplish? Brand awareness? Lead generation? Improved lead conversion? Enhanced customer service?

Define the top problems your clients and candidates are facing.
What are their top concerns? What issues are positively or negatively impacting their business? What fears keep them up at night?
Select topics that offer the most value.
Choose topics for your content that address the top concerns and interests of your audience (ideally, they should also fit with what you do). Avoid topics that are entirely self-serving, and instead aim to deliver the greatest value you can.
Create content in multiple formats.
Some of your content ideas will be best suited to the web. Others may be better in print or presented in person. A strong content marketing strategy is multi-dimensional--offering different kinds of information in different ways to the intended audience. For your content marketing, consider blogs, emails, eBooks, whitepapers, videos, infographics, webinars, sales presentations, and even direct mail.

But, you don't have to do all of this at once. Generate a first piece of content and distribute it to your audience where they spend most of their time. Over time, you can create more variations of your content or even repurpose content into other formats (e.g., turning a feature length article into an eBook or presenting the content as a webinar).
Analyze the results and refine your content.
Watch Google Analytics. Track the source of your sales leads and candidates. See what topics generate the most visits to your website and social sharing. Leverage what you learn to refine your content plan and create even better, more engaging content in the future.
For more help on developing a content strategy and producing valuable content for your staffing firm, contact Haley Marketing today.